F-5000 Clear Vinyl Tubing – DRF Series
Formulated to comply with FDA, Prop. 65, RoHS, and REACH requirements. As well as being non-toxic and non-phthalate, this clear, flexible, lightweight tubing provides full-flow viewing and is ideal for handling liquids. Kentak's clear vinyl tubing is manufactured here in the USA.
Profile:
Constructed using polyvinyl chloride (PVC)
Durometer: 80 Shore "A"
Operating temperature range from +25° F to +150° F (Higher temperatures will result in lower working pressures)
Recommended Couplings: Plastic or metal inserts with outer sleeve, ferrule or clamps.
This is a stock product and is available for immediate shipment.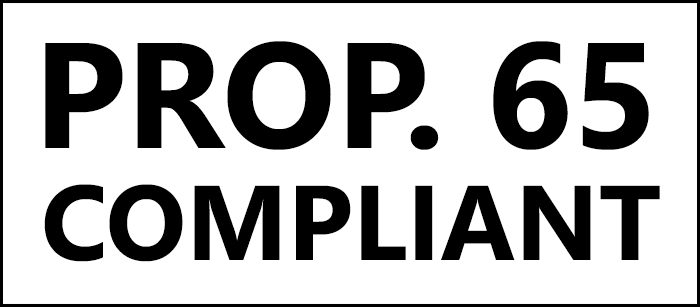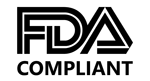 Specification Sheet
| Part # | I.D. | O.D. | Working PSI At 70° F | Length | LBS/CFT |
| --- | --- | --- | --- | --- | --- |
| DRF-06500 | .125" | .250" | 65 lbs | 500 ft | 1.9 |
| DRF-14500 | .187" | .312" | 55 lbs | 500 ft | 2.6 |
| DRF-18400 | .250" | .375" | 50 lbs | 400 ft | 3.2 |
| DRF-20230 | .250" | .500" | 70 lbs | 230 ft | 7.7 |
| DRF-23275 | .312" | .437" | 45 lbs | 275 ft | 3.9 |
| DRF-26230 | .375" | .500" | 40 lbs | 230 ft | 4.5 |
| DRF-28150 | .375" | .625" | 60 lbs | 150 ft | 10.3 |
| DRF-34150 | .500" | .625" | 25 lbs | 150 ft | 5.8 |
| DRF-3675 | .500" | .750" | 45 lbs | 75 ft | 12.9 |
| DRF-44100 | .625" | .750" | 20 lbs | 100 ft | 7.1 |
| DRF-4675 | .625" | .875" | 40 lbs | 75 ft | 15.5 |
| DRF-5350 | .750" | 1.000" | 35 lbs | 50 ft | 18 |
| DRF-6440 | 1.000" | 1.250" | 25 lbs | 40 ft | 24 |